Youth Advisory Group
Whistler's future is our youth. The OCP update is a great opportunity to connect this generation of passionate community leaders with the next.
Youth are leaders of today and tomorrow. The OCP Youth Advisory Group has been formed to provide a space for youth to be agents of change.
The OCP Youth Advisory Group is a group of 13-18 year olds, who meet once a month to organize events designed to get youth involved in the OCP update.
The OCP Youth Advisory Group also has a youth representative on the 20 member Community Advisory Group and is supported by a mentorship group of youth workers and programmers from the Whistler Youth Centre, Whistler Community Services Society, Whistler Public Library Young Adults Board, Community Foundation of Whistler and Big Brothers and Sisters
For more information about the OCP Youth Advisory Group, and how to get involved, please contact Claire Daniels at [email protected]
Youth Advisory Group Events and Initiatives
Whistler Secondary School (WSS) Youth Questionnaire - June 18
Questionnaire was distributed to Whistler Secondary students and results are providing direct input into the OCP update. For a report detailing WSS Youth Questionnaire results, click here.
Youth Asset Mapping Workshop - September 25 - 26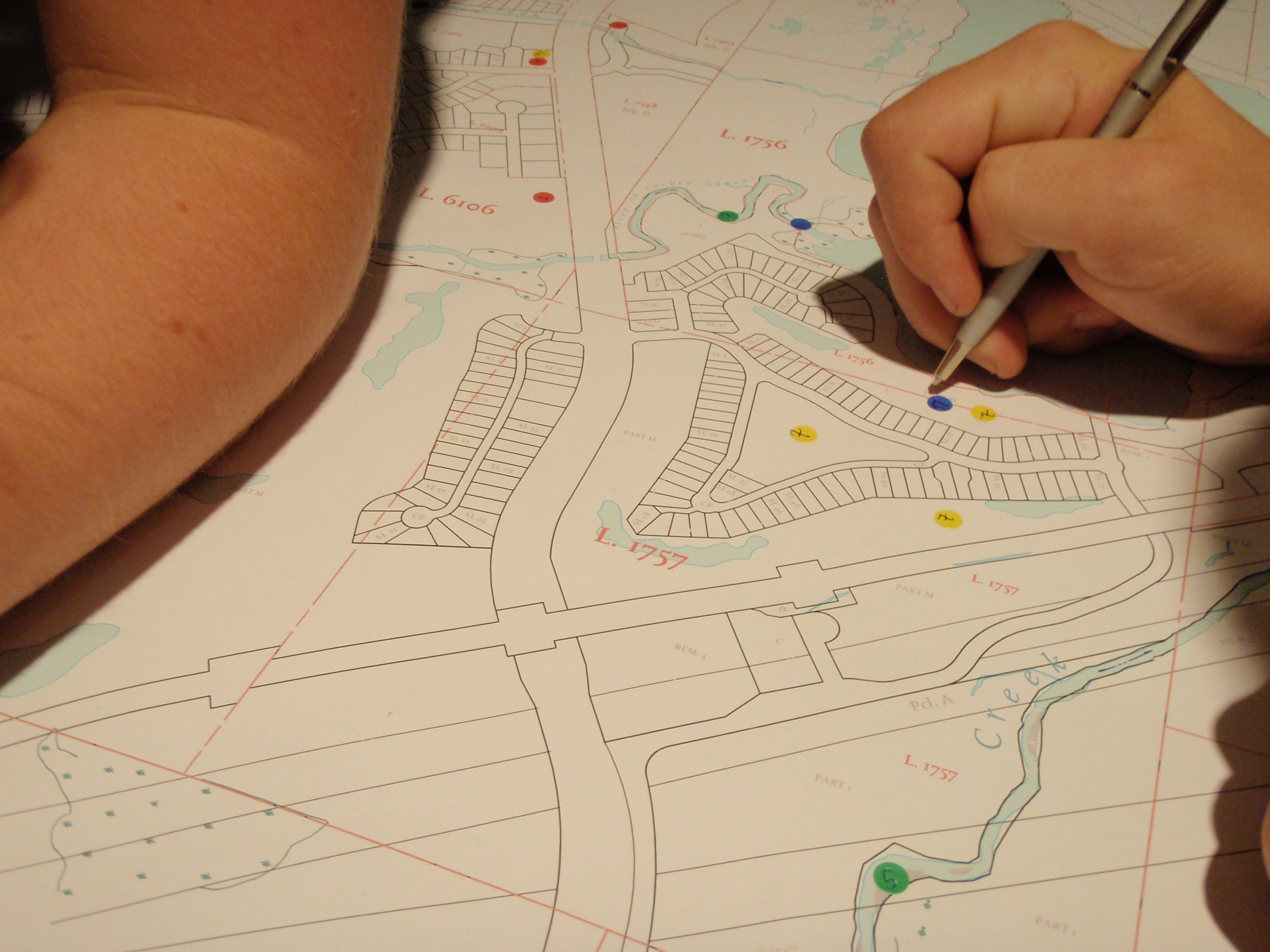 On September 25-26th Whistler's next generation of leaders took a big step in mapping a future for this resort community at CAMP (Community Asset Mapping Project) Whistler. The International Centre for Sustainable Cities- a Vancouver based NGO- facilitated the workshop for youth aged 13-18. We were very fortunate to have 14 bright, creative, and optimistic minds come together for this weekend of planning, leadership, and sustainability.
The youth identified resources, including community services, economic opportunities, wilderness, and parks/recreation spaces within our community, and mapped these assets on a large group map. This framed a very positive discussion about what Whistler needs- not wants- according to youth.
Maps are powerful tools to locate where we are and the possible routes we can take. Community mapping helps to include the reality of communities and ecosystems in planning.
Over the next 6 weeks, these youth leaders will be creating asset mapping activities of their own with their peers. From these assets mapping initiatives, important information will be gathered from the perspectives of youth, by youth, which will inform Whistler's OCP update. We also plan to host a Peer Exchange with other communities to share learnings about how youth can enhance planning and sustainability within communities. What became very apparent during the weekend workshop was the abundance of assets our little resort community enjoys, and it became clear that our future strengths lie in building upon these assets. We as a community are fortunate to have a vibrant body of youth in Whistler- perhaps our greatest assets of all.
A grant from the BC Real Estate Foundation made this workshop possible, and we are very grateful for their generosity. I would also like to thank Sitka Surfboards for their support by providing the CAMP Whistler team beautiful hoodies.